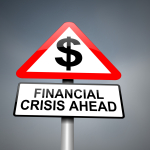 People with financial problems and pressures are more vulnerable to acting upon a variety of means to relieve them from these real life challenges. They will be more opt to take bribes, scheme, or embezzle your business funds right from under you or may have past criminal offenses that will prompt an immediate concern and associated risk to consider. At times these issues can also lead to domestic and workplace violence because of the risk and shifts which disrupts their life styles.
Is your current or potential employee being pinned alive with financial constraints? Ensuring the financial stability and spending habits of an individual that you are about to hire and those current employees that deals with your finances, most valuable trade secrets, and assets can be of a value added investment that can bring you peace of mind.
C U CLEAR serves as your single trusted source for credit reports and your financial stability assessments to assist you in making more informed and sound decisions as part of your due diligence and hiring process, by providing you with a snapshot assessment that describes a person's financial status and financial obligations. Our financial assessments are critical information needed to evaluate the creditworthiness and trust of your applicants, current employees, and/or businesses that are attempting to do business with you.
Keeping America's businesses safe. At Your Side to Guard & Guide. Because Your Business Deserves Better!