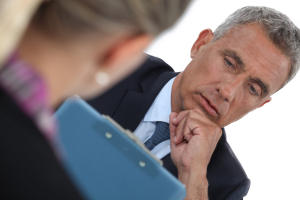 Give your business the manpower it needs to succeed. Hire the most qualified team with definitive background checks and investigations from C U CLEAR. Our comprehensive and thorough screenings are vital to your hiring needs and heighten the scope of uncovering a potential employee's history. Let's face it: hiring a new employee or team member is risky. You invest an enormous amount of time and money on-boarding and training new personnel, only to lose that human capital investment to circumstances that could've detected and filtered with an effective up front process. We can relieve and mitigate your risk right from the start with our thorough investigative screening techniques and proven vetting processes.
It is estimated that two in five companies don't conduct proper background screenings and in other cases, none at all. As a result, negligent hiring and retention lawsuits are on the rise. These are suits filed after employees have committed harmful acts, alleging that employers didn't diligently research their workers' backgrounds before hiring them. On average, employers are losing these suits 72 percent of the time.
There are numerous cases of companies who didn't conduct a comprehensive background check on their employees prior to hiring them, only to pay a much higher cost during the employee life-cycle. For example, a large corporation hired an ex-convict as a delivery person without doing a background check. He went into a home and attacked a customer with a knife. The company was sued for $2.5 million for negligently hiring and retaining the delivery man. The average settlement is approximately $1.6 million, according to Public Personnel Management. So, can you afford to conduct a proper background screening check? or should a more important question be, can you afford NOT to?
Keeping America's businesses safe. At Your Side to Guard & Guide. Because Your Business Deserves Better!