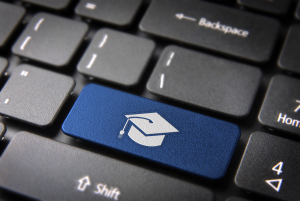 Is your job applicant being honest about his/her educational background? It's estimated that as many as half of all job applicants falsify their educational credentials, certifications, or degrees claimed. The problem is so widespread that two-thirds of college registrars report that they've been asked to verify falsified education credentials. That's why education is among the top five items that the Society for Human Resources Management (SHRM) recommends that employers verify. Here are some examples of the alarming statistics:
SHRM: More than 53 percent of job applicants falsify information on their resumes; one in four candidates misrepresents their educational attainment.
ADP Hiring Index: 49 percent of employment, education, and/or credential reference checks reveal discrepancies in the applicant's information.
Wall Street Journal: 34 percent of all application forms contain misrepresentations about the applicants' experience, education, and ability to perform essential job functions.
Association of Certified Fraud Examiners: 41 percent of applicants lie about education. Such large numbers of job candidates willing to falsify their academic credentials increases the likelihood that employers who don't verify education will hire unqualified personnel. Hiring unqualified personnel, in turn, leads to higher employee turnover, forcing the organization to incur expensive recruiting and replacement costs.
C U CLEAR can help ensure the accuracy of your candidate's educational achievements. Through our education verification validation processes, we can quickly identify discrepancies that often arise from applicant deliberate omissions, "resume padding," and outright fraud.
Keeping America's businesses safe. At Your Side to Guard & Guide. Because Your Business Deserves Better!